FIRST WORLD WAR WOMEN
working for peace in Melbourne 1914-1919

PROLOGUE
===
6. === 8. THEY DEVELOPED THEIR RESPONSE


7. THEY WORKED OUT THEIR POSITION
Let us not be blinded by the excuse that this is a
war for liberty. We shall curb one autocracy only
to give power to another, still more dangerous,
and we are fastening upon all the European
workers a debt of countless millions, and a burden
of famine and disease which war brings in its train ...
We may indeed crush Germany but are we then to
see the end of military tyranny? ...
Crush German arms and exalt the power of a
much more complete system of militarism and
tyranny, that of Russia ...
Woman Voter 11 August 1914 State Library of Victoria
============
The victors, even if they be of our own country,
will have no share in the spoils. The spoils go to
the few who make the wars, but do not fight
themselves.
Woman Voter 18 August 1914 State Library of Victoria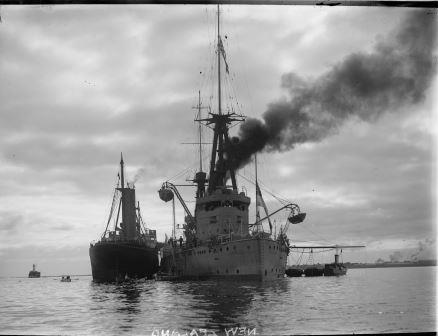 Torpedo Boat; Destroyer, c.1914-1918,
Kathleen Gowler Collection,
State Library of Victoria, Gift of Kathleen Gowler (niece), 2011
=== 8. THEY DEVELOPED THEIR RESPONSE ===