FIRST WORLD WAR WOMEN
working for peace in Melbourne 1914-1919

PROLOGUE === 23. === 25. THE WPA GREW BEYOND VICTORIA
24. THE WPA ESTABLISHED AND RAN A WORKERS' COMMUNE
The strike situation grows worse daily,
in spite of the evidence to the contrary in the papers,
which would make us believe that the workers
are a mere excrescence on the community,
that it doesn't matter at all
whether 60,000 men cease work -
their places can readily be filled by "loyalists" -
schoolboys, clerks and women.
Woman Voter 30 August 1917 State Library of Victoria
============
What Have We Done?
Miss Cecilia John, with her phenomenal business ability,
(made) far reaching proposals
for establishing a Workers' Commune at the Guild Hall ...
working to change the system,
otherwise the help given is only a disguised form of charity.
Miss John quickly organised a Registration Depot, Kitchens,
Restaurant, Boot shops, Barbers' Saloon, Recreation Hall,
Grocer's Shop, Baker's Shop, with an army of volunteers ...
providing 60,000 food parcels;
30,000 meals;
6,500 haircuts;
30,000 items of clothing;
2,000 pairs of boots;
200 cases of confinement or illness cared for.
Woman Voter 8 November 1917 State Library of Victoria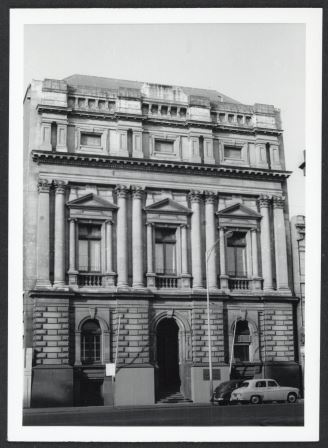 Guild Hall, now called Storey Hall, RMIT, Swanston Street Melbourne 1963
=== 25. THE WPA GREW BEYOND VICTORIA ===